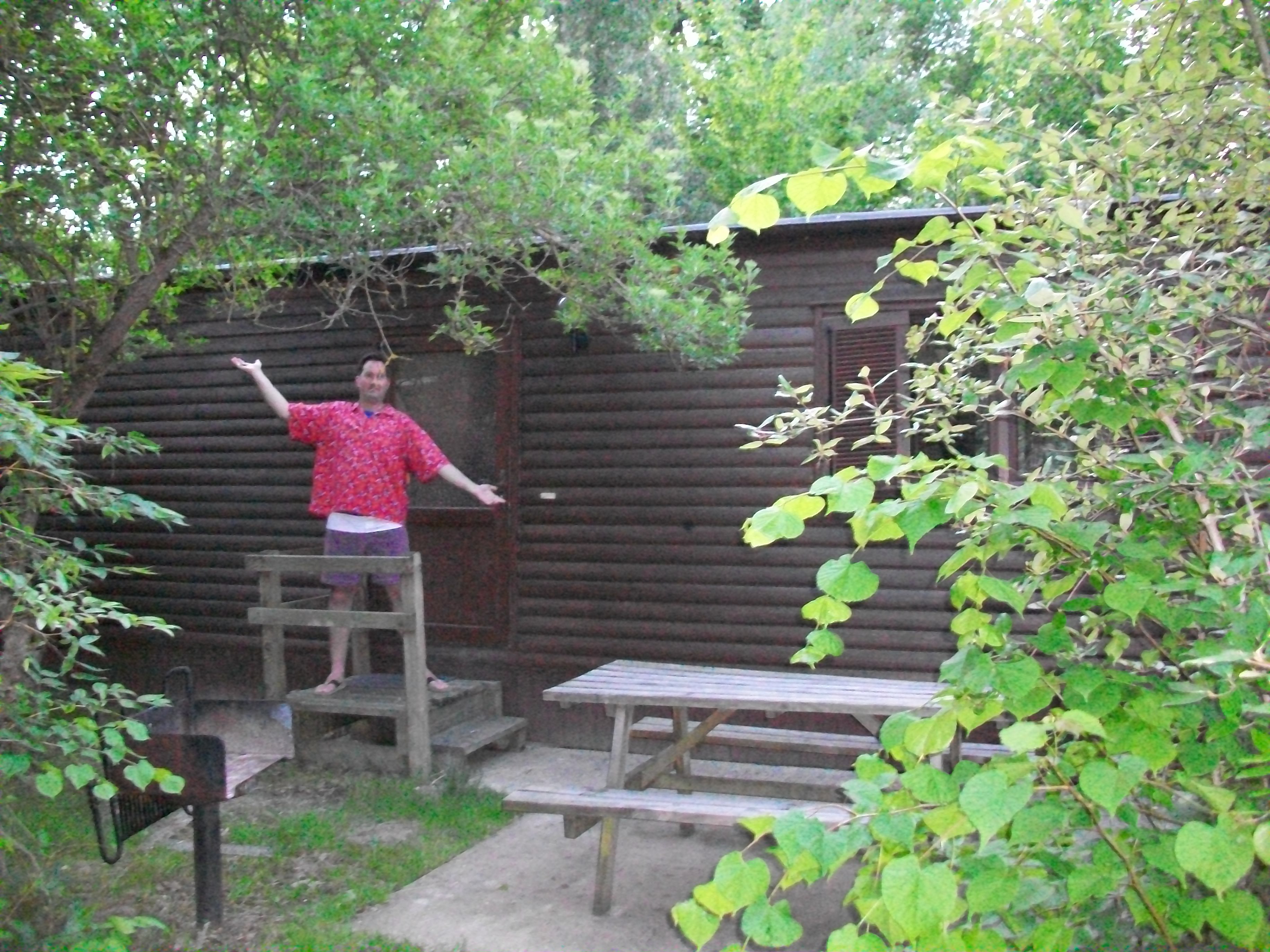 | | |
| --- | --- |
| I will start describing Disneyland Paris by telling you about our hotel. We stayed at the "onsight" Davey Crockett's Ranch. This hotel is actually about a 15 minute drive away from the parks. There is no bus or shuttle service from the hotel so if you do not have a car you cannot stay there. Consequently they run some really good specials to fill it up. We walked around all of the hotels and from what we saw, unless you can afford the Disneyland hotel which is right at the entrance (and has no pool) I think this one is the best. It is similar to Fort Wilderness at WDW. | |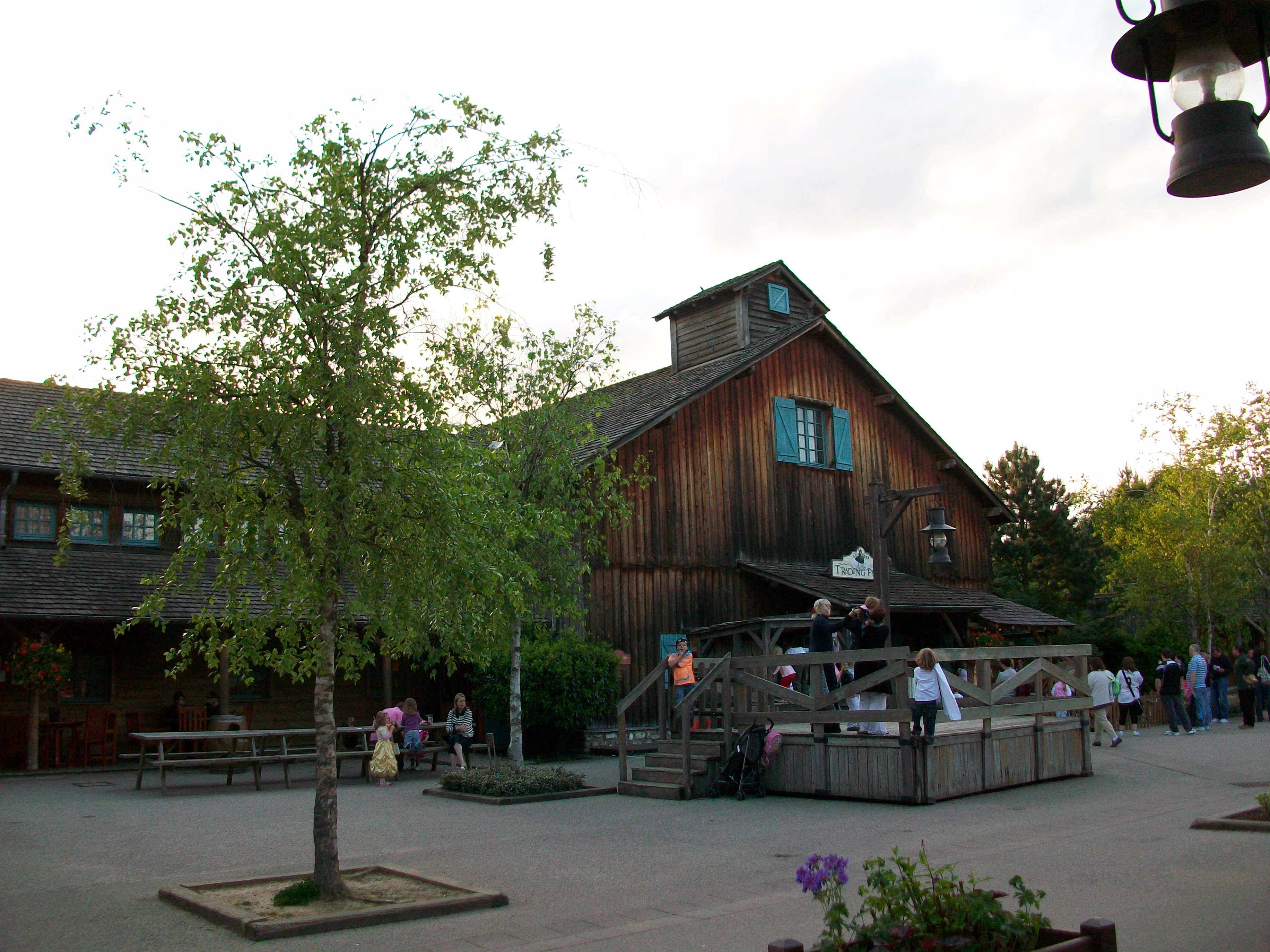 Our "one bedroom cabin" slept six and was essentially a trailer. There were a queen bed and bunk beds in the bedroom as well as a pull out sofa. The kitchen area had a two burner stove top, half sized fridge, sink, microwave and dishwasher (not oven). Each "cabin" has its own parking space out front and picnic table. The cabins are spread far enough apart to let you feel like you have a bit of space. Cabins are arrnaged in loops of about 100. We were lucky and got the loop closest to the shop/pool/farm/playground area. REQUEST that if you do not want to be in for a long walk. Each morning you walk to the breakfast hut for your loop and pick up the, very ample, included breakfast. We really appreciated the breakfast and kitchen as food we bought prepared (lunch) was never better than passable and always overpriced well beyond the US counterparts.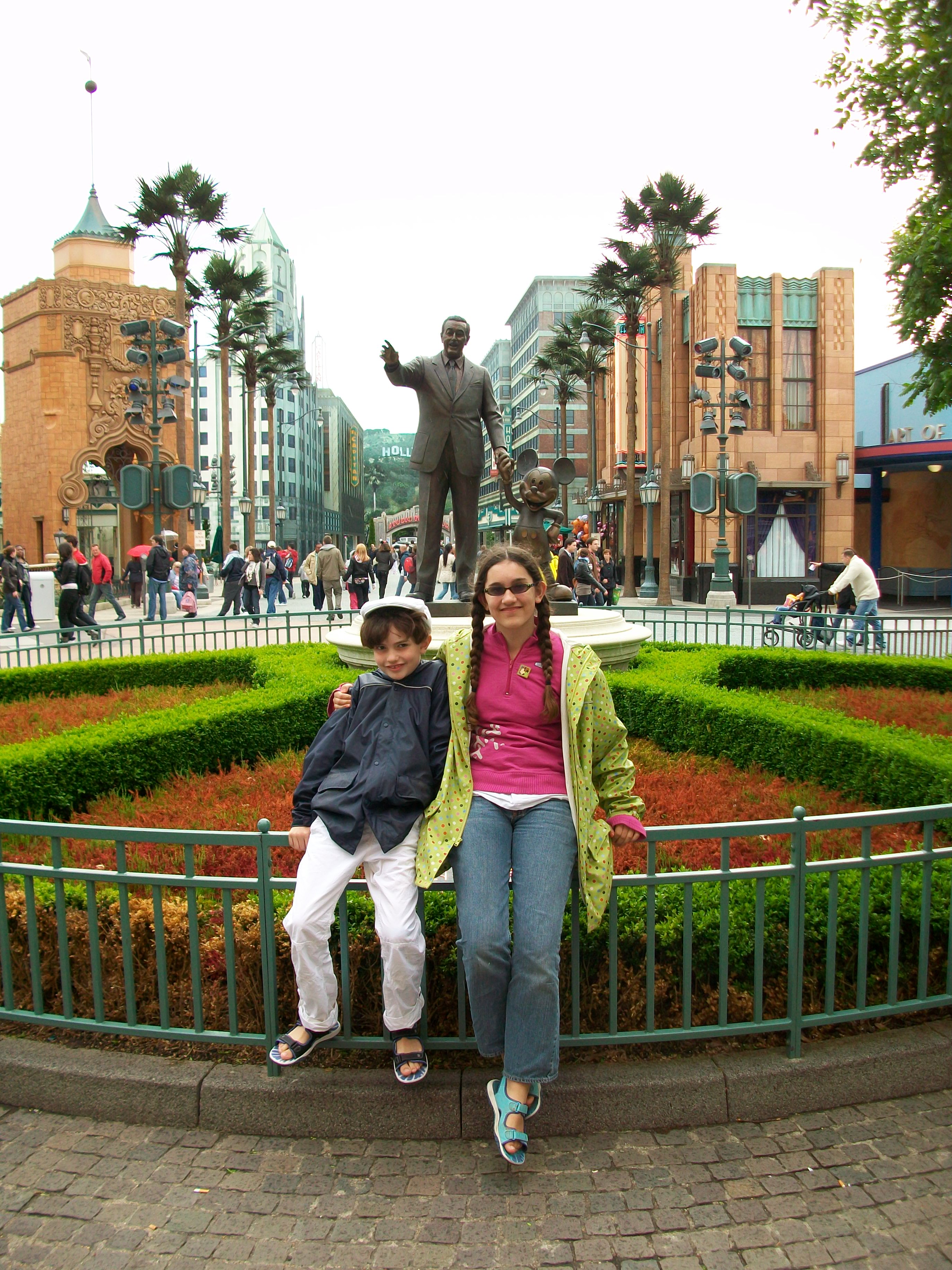 Walt Disney Studios Park
We began our days at the parks at the studios. We found some things fascinating: particularly ways in which Disney had set up the park to handle the cold weather and varying langauges (in one show Donald spoke English and Mickey spoke French).
My recomendation to true DIsney lovers is to skip the studios (or maybe go in just for Crush first thing after rope drop) if you only have 1-2 days to see DLP. For the most part this park feels more like a "regular" park and not like Disney. The theming is often weak (especially in queues) and there is just not much there. Dave rode Rock N Roller coaster and there was no story line. It was just dark in the ride without street signs, etc. and there was no preride movie to explain the limo ride, etc. Tower of Terror was a similarly watered down version according to his report. Moteurs Action! (renamed Lights, Motors, Action in the USA) is exactly the same--though more tolerable not in the Florida sun. The animation tour is also the exact same (with Mushu speaking French and headsets offering an English version). The Studio Tram Tour was down for rehab so I cannot report on that.
There are 2 unique shows. Cinemagique is a movie montage starring Martin Short as the rude American cell phone use who gets sucked into the screen and then bounced around through a number of classic film clips. Think the end of Great Movie Ride with longer clips and Martin Short (and a French actress/love interest) added. It was cute and fun to watch but not somthing we feel we need to see over and over again. Animagique is a live action show. Unlike the shows at WDW this is ALL characters. The costumes prohibit any good dancing, etc--it is just a cutesy show staring Donald and Mickey and with little numbers from Dumbo, Tarzan, etc. It was cute (and fascinating to hear Mickey speaking French) but did not really showcase any talent (no true dancing, no singing) and was nothing we felt compelled to want to see more than once.
The three stand out attractions for us were Armageddon Special Effects, the High School Musical show and Crush's Coaster. Armageddon was just totally unique compared to anything we have been on before. It is hard to describe. Essentially you are in a room done up to look like a space ship from the movie. You are told you are extras in the movies and are to react to the special effects as they happen. Fire billows from various areas, floors shake, etc. It is fun and different. Unlike most, Rio DID react (always an actor) and did a good enough job that the lady next to him thought he was genuinely terrified! The High School Musical show is an outdoor show only run during the summer time. It had great dancing and singing and was a blast. Crush's Coaster lived up to all the hype (good thing as there is no fastpass and the line was over an hour within minutes of rope drop--it was good enough we waited for it twice.). Each "car" holds four passeners with two facing front and two rear (similar to Toy Story Mania). The fist half of the ride glides fairly slowly through underwarter scenes. Later the speed picks up and you twirl around in partial darkness with views of bubbles and turtles while "riding the current." The ride is faster than the preview footage makes it appear and may not be good for those who do not care for coasters (Marika did not like it!).